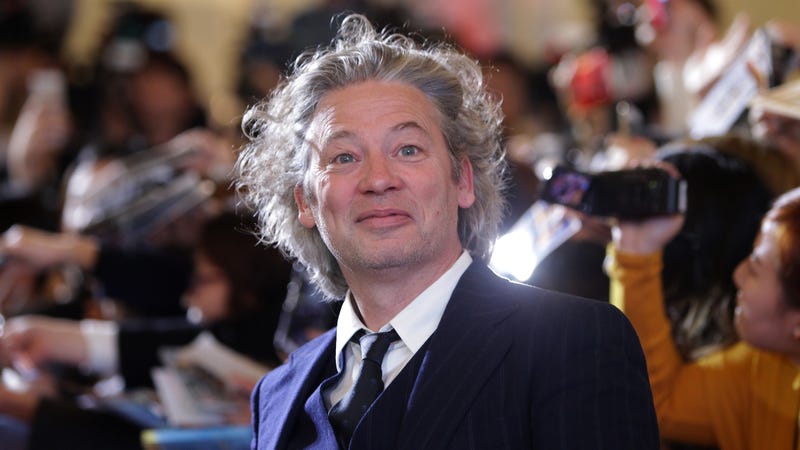 That was fast—Bryan Singer was fired on Monday from the Twentieth Century Fox Films production of Bohemian Rhapsody, the Freddie Mercury biopic starring Rami Malek. Today, Fox announced the film's new director: Dexter Fletcher.
It's a good move for Fox, as Singer was becoming more and more of a liability for the film. According to The Hollywood Reporter, his firing followed a series of clashes between Malek and Singer. The X-Men director had been missing from the set for several days when, on December 1, production came to a halt. (A representative for Singer said the director was dealing with "a personal health matter concerning Bryan and his family.") Following his removal from the movie, Singer said he had been dealing with a gravely ill parent, telling THR:
I wanted nothing more than to be able to finish this project and help honor the legacy of Freddie Mercury and Queen, but Fox would not permit me to do so because I needed to temporarily put my health, and the health of my loved ones, first.
Singer has also been followed by (and mostly evaded) sexual abuse allegations throughout his career. So good riddance.
What about Fletcher, then? I'm glad you asked—most recently, Fletcher directed Eddie the Eagle, the 2016 movie about Eddie Edwards (really, who names their kid that), the British skier who became a media sensation at the 1988 Olympics for his ski jumping performance. Fletcher is also a prolific actor who landed his debut role at 10 years old, in the 1976 gangster movie with an all-children cast, Bugsy Malone. (I can't make this up.)

That's all fine and dandy, but what about my infinitely better recommendations for the new Queen biopic director? Hmm? I guess the folks at Fox were too busy to take much of a look at them, but should they need any more advice on how to handle the roll-out of this movie, they can find me at frida@trackrecord.net.