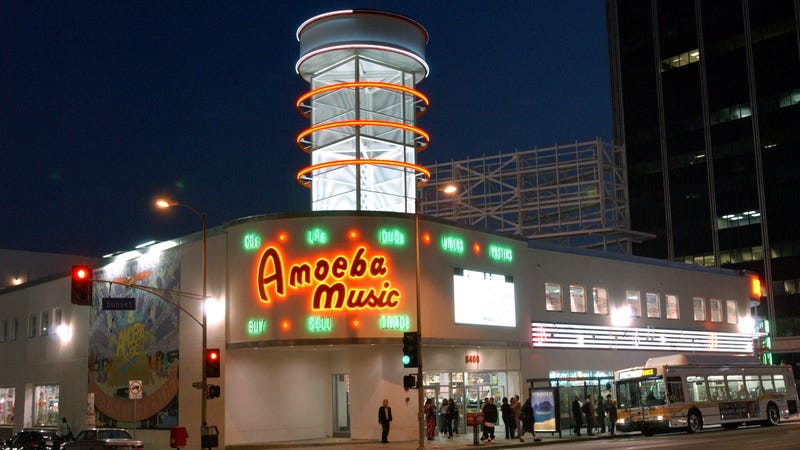 Last week, it was announced that LA Weekly had been sold to new ownership. It was initially unclear who the new owners were, but they laid off nine of the editorial staff's 13 full-time employees, without warning or reason for termination. They've bungled nearly every facet of the transition, promptly attempting to hire a new staff and contributors with an announcement that misspelled "Angelenos," a nickname familiar to any resident of LA, and even some who've never set foot within city limits. It was the work of Seminal Media, a Republican-centric media group which includes a publisher who runs an anti-union think tank.
Former staffers and contributors have been calling for an advertiser boycott on Twitter and are attempting to buy back the paper to be operated as a nonprofit. So far, it seems to be working: record store chain Ameoba Music, venues The Echo and The Regent Theater, concert promoter Spaceland Presents, and indie hip-hop label Mello Music Group have all agreed to the boycott thus far. Amoeba released the following statement on its website yesterday:
We were as surprised as anyone to hear about the sale and layoffs at the LA Weekly this past week. Amoeba has had long-standing friendships and working relationships with the writers and editorial staff at the Weekly, and we have shared a history of commitment and passion for the creative community. Our community was rocked by these unexpected, major layoffs. These are friends and colleagues whose voices have been intertwined with ours over the past 16 years as we have all struggled to keep the creative community thriving in Los Angeles.

As an independent retailer, we have historically found the Weeklies (LA, Pasadena, and SF) to be like-minded partners that serve our community responsibly. They have also been acceptable to our advertising partners (primarily artists, music labels, distributors, and charitable organizations). Having print media visibility still carries tremendous value for us, and most of the advertising we run is through the Weeklies.

Our holiday advertising in LA Weekly was planned with our label and distribution partners months ago and has been booked through the end of this year. However, yesterday we pulled our sponsorship from their annual "Sips & Sweets" event and today we pulled a planned back page "institutional" ad for this Thursday's issue in protest of the recent handling of staff and contractors. We will evaluate our ongoing relationship with the LA Weekly in the New Year, after determining whether or not LA Weekly is able to re-establish itself as credible, empathetic and supportive of the community it serves.
Former LA Weekly contributor Jeff Weiss, who's organizing the boycott efforts alongside ex-film critic April Wolfe, spoke to The Wrap about the dangers of letting an investment group with clashing ideology to the paper's longstanding tradition gut everything it was admired for:
"The shadowy investment group behind Semanal Media is free to start their own paper to represent their interests but it's unacceptable to think that they can cravenly purchase a historically left-leaning newspaper to exploit almost 40 years of accrued goodwill to further their own well-documented ultra-conservative agenda. Moreover, the staggering incompetence and disrespect they've shown for the paper and the city of Los Angeles is unconscionable."
After the vindictive firings of Gothamist and DNAInfo staffers, which occurred in a similar manner to what we're seeing with LA Weekly, this is becoming too familiar a story for localized media outlets. Alt weeklies are too valuable to go down like this.