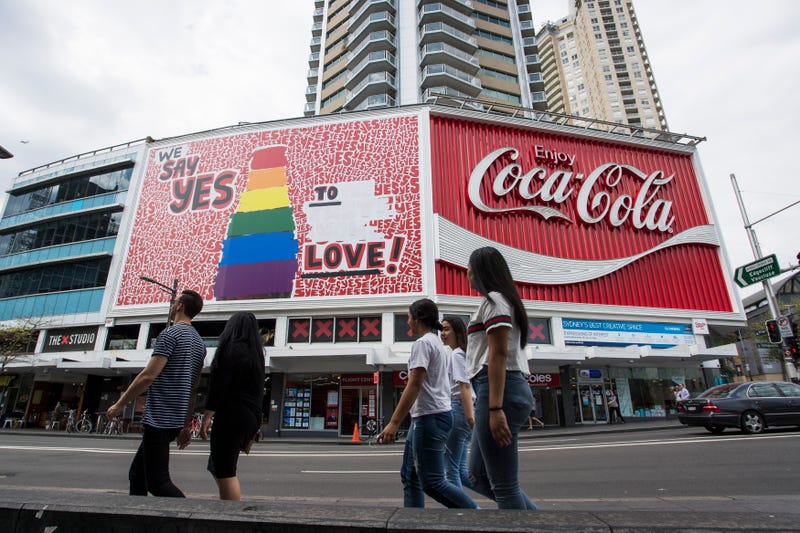 Free users of Spotify are no strangers to advertisements, as they pop up infrequently between songs. This week, in promotion of the BET Hip-Hop Awards, the cable channel sponsored Get Turnt, one of Spotify's major rap playlists with more than 3 million followers.
An ad for a music show on Spotify isn't odd, but if playlists are the future—and my god, does the music industry want them to be—then it would appear that brands are forcing their way into this new mode of music consumption. Playlists on Spotify appear to be open real estate for brands to stake claim on ephemeral cool, as the service boasts over 140 million users.

During their Sandbox Summit conference earlier this week, the Music Ally, a site devoted to the intersection of music and technology, hosted a panel that focused on the best practices when pitching streaming services like Apple Music and Spotify. Panelists suggested that labels should aim for smaller playlists before reaching out to the upper-tier ones, get to know specific curators and their tastes, and understand which playlists are most compatible with their artists.
One of the panelists made an interesting observation about music consumption in a post-screen world, where voice commands, as used with Amazon's Alexa or Google Home products, might become a listener's primary interaction with the digital world.
"This might be one of the reasons why the streaming services are putting so much effort into building their playlist brands, in a landscape where a lot of the music is increasingly listened to in the background," said Justin Barker, Global Director of Streaming Strategy at PIAS Recordings. Background listening or passive listening is certainly not a new concept—Pandora excelled at this space well before on-demand music streaming dominated the industry.
Barker continued: "Unless you're a really big star already built before the streaming era, people don't know artists by names anymore. The keyword searches for voice are going to be mood or contextual-based things." Spotify in particular loves to champion "mood" playlists, which caught them in a bit of trouble earlier this year. It was reported that they were filling mood and chill playlists with "fake" artists. Spotify denied such claims, but if you can find me a photo of Jeff Bright Jr., Figgy Malone, or Grobert, please send over an email.

A post-screen, post-genre world may seem a little strange when so much of music is caught up in an artist's community of fans and cult of personality—why else would Taylor Swift want her own app? But for Amazon, Google, and increasingly Spotify, there is very little reason for them to care about your connection to the specific artists as long as users continue to talk directly into their own proprietary boxes.

"If you're a casual hip-hop fan in the US, you probably know what Rap Caviar is… People will just say 'Alexa, play Rap Caviar,'" Barker said, predicting what is sure to be the future of passive music consumption. But if people are just talking to a machine for music, then why not attach a brand to that? As you say, "Alexa play Get Turnt," it's easy to imagine Spotify leading in with: "The BET Hip-Hop Awards Present...Get Turnt."
Brand co-option of cool is certainly nothing new, but as technology further decouples music from fans, there appears to be more room for advertisers to enter the music ecosystem. Would you like to listen to this Echoes of Vietnam playlist for Ken Burns' The Vietnam War documentary series, Presented by Bank of America?