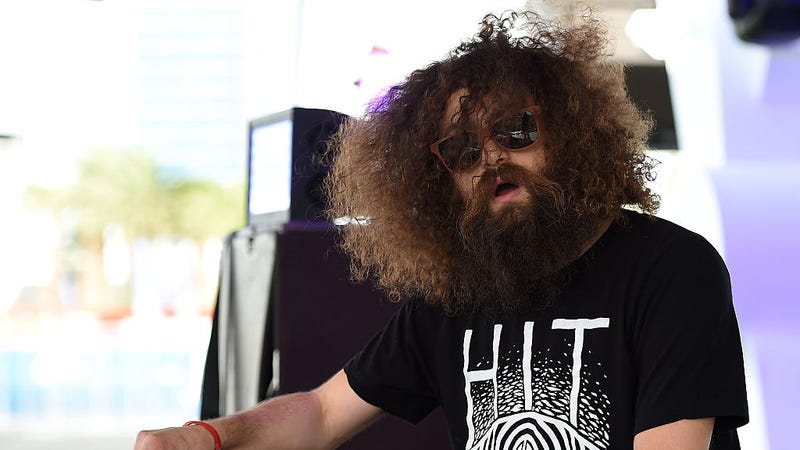 As the Harvey Weinstein scandal rippled through Hollywood this week, numerous victims of sexual assault were empowered to come forward and share their stories. Thus far, public allegations haven't reached a figure of Weinstein's stature in the music industry, but last night, a woman accused Los Angeles DJ and producer The Gaslamp Killer, real name William Benjamin Bensussen, of sexual assault.

Bensussen, who has released music on Cuss and Flying Lotus' Brainfeeder label, allegedly drugged and raped Twitter user @chelseaelaynne and her friend. She posted a note about the alleged incident, which occurred in 2013 when she was 20.
Chelsea writes that her friend RaeAn met Bensussen a week prior at Desert Daze Festival, and he recognized her at a party at L.A.'s Standard Hotel. She claims that he bought drinks for them—their first of the night—and then "everything is pitch black except for a few sharp, but at the same time, blurry memories." Chelsea says that Bensussen "had non-consensual sex with both of us while we were completely incapacitated," and then "dumped us back in front of the Standard after it happened."
Last night, she also provided screenshots, indicating that Bensussen blocked her on Twitter, and reached out to one of her friends for support.
Bensussen posted a note to Twitter this afternoon, denying Chelsea's allegations. "In this case, consent was between three people in the form of an offer, which I accepted," he writes. "Chelsea's version of the story is not true. I am thankful that I have been contacted by witnesses and roommates at the time, in support."
As Stereogum points out, The Gaslamp Killer was scheduled to perform a showcase at the Brooklyn Electronic Music Festival tonight, but the entire event has been canceled. His performance at New Zealand's upcoming North Bass festival is also up in the air, as the festival investigates the allegations.
We have reached out to Chelsea and The Gaslamp Killer's representatives, and will update this post if we hear back.