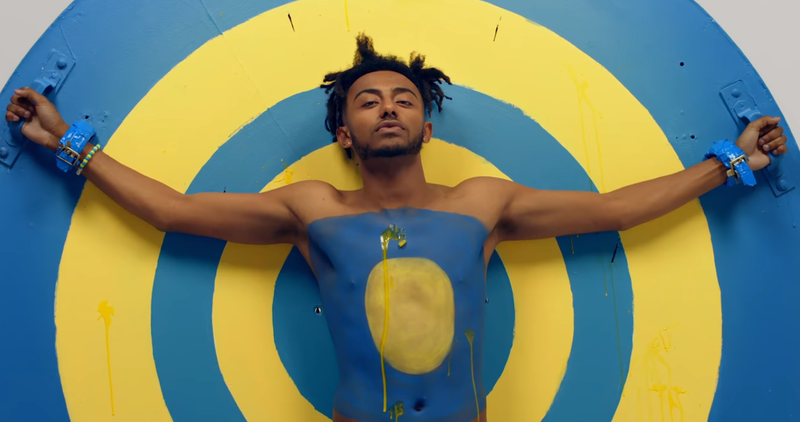 Aminé's Good For You is one of the more infectious debut LPs you're likely to encounter this year, turning the success of "Caroline" into a fully realized product. Its latest single, "Spice Girl," has been lingering on RapCaviar for a few weeks and just got a wacky new music video.
Directed by Aminé himself, the clip is a colorful head trip, featuring the rapper cruising away from cops on a tricycle, a singing foot, and shots of Aminé covered in Good For You post-it notes like the poster for Office Space. It also contains a pair of high-profile cameos: Insecure's Issa Rae shows up as an incensed girlfriend visiting Aminé in jail, and a real-life Spice Girl, Mel B, gives the Portland rapper a profane reality check.
While the credits roll, we get a snippet of another solid Good For You cut, "STFU." Check it all out below.